Pranayama Series - Living the High Life with Breath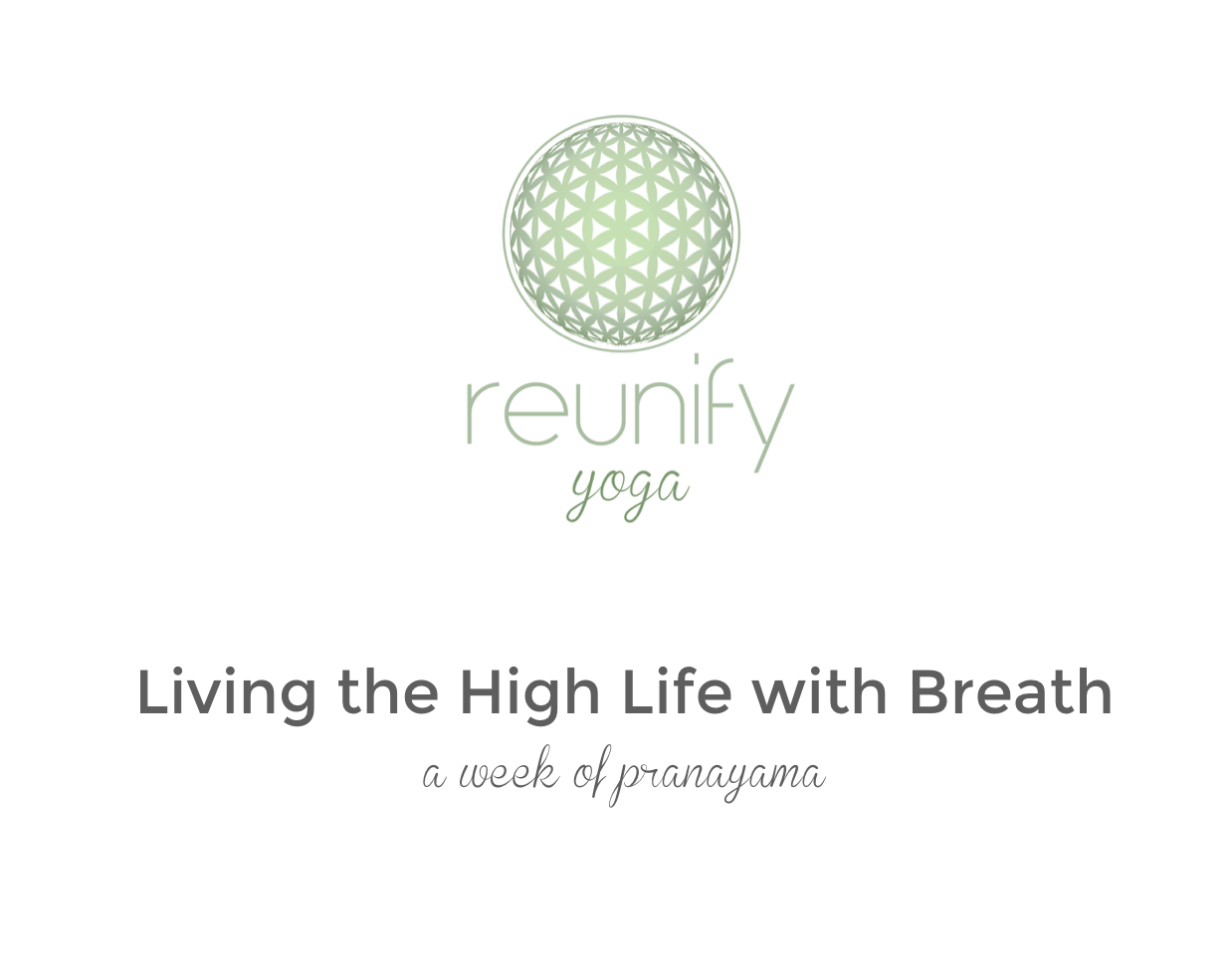 Pranayama Series - Living the High Life with Breath
A four video series you can explore at your own pace to establish a pranayama practice at home.
We often spend our days without notice of our breath— breathing shallow in and out of the chest. Did you just catch yourself doing it right now?
This online video series NOT ONLY teaches you how to use the full capacity of your lungs to breathe, but also how to bring on certain types of moods & energy levels with different breathing techniques.
The word Prana means life force, and often life force is equated with breath.
Change your breath, change your life.